FREQUENTLY ASKED QUESTIONS ABOUT OUR APPRAISAL SERVICES
Q: What type of equipment do you appraise?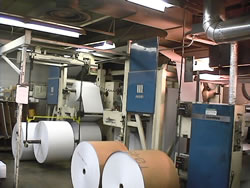 A: Although there are certain areas where we are more familiar with one type of equipment as opposed to another, we are familiar with most industries and can research and determine values on most machinery & equipment.
Q: How do you guys know all about all the equipment you appraise?
A: We don't. Our appraisers know a lot about a few industries and a little about a lot of industries. We don't know everything about everything. No one does. However we do know how to research and can apply our 35 years of experience towards determining the proper values to what we appraise.
Q: Are there industries and equipment that you do not appraise?
A: Yes. Gems and jewelry, antiques, art, marine surveys and large aircraft (smaller piston aircraft are within our area of expertise) are areas we normally pass on. We would be happy to refer you to appraisers in these fields.
Q: Are your M&E appraisals USPAP compliant?
A: USPAP - Uniform Standards of Professional Appraisal Practice is a code of ethics and competancy mandated by law for Real Estate appraisals. It is not required for M&E appraisals. However, The Dobbins Company believes in the USPAP concept and our appraisals (excluding ValueFax Reports) are USPAP compliant. For more information about USPAP, visit appraisalfoundation.org.
Q: My customer only has one or two pieces of equipment to pledge as collateral. How can I get a cost effective appraisal for these items?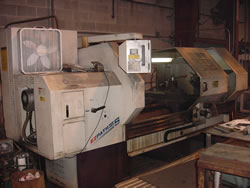 A: Simple. Download our Value Fax form and have your customer provide the needed information. Fax the form to our office and we will quickly get you Auction/Quick Sale Values. These must be standard, commodity type items. Other type of equipment may require more research & time. Cost is $35.00 per two items. (Only available to lenders)
Q: How can you put values on items you have not seen?
A: This is called a desktop appraisal. This is requested in situations where the collateral is either scattered over a large geographic area or the lender wants to keep the cost of the appraisal down. Normally, the comfort level the lender has with his/her customer dictates how the appraisal is performed. Desktop appraisals are based solely on information provided by the lender's customer.
Q: Who pays for your appraisals?
A: We work exclusively for lenders. All reports are billed directly to the requesting lender and the lender is responsible for payment. Normally these costs are charged back to the customer.
Q: How much does an appraisal cost?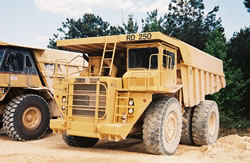 A: It all depends on the situation. We need to know the scope of a particular operation. Give us a call and lets discuss what type of operation your customer has. We can probably come up with a range of what a report will cost before engagement. If we get on-site and it is apparent that the report will cost much more than estimated, we will give you a call and explain. No charges will be due until you agree to them.
Q: Some appraisal companies charge an arm and a leg for their services. How are your reports done so reasonably?
A: Well, there are several types of appraisal firms.
There are large appraisal companies that have a broker network. These brokers make a commission for booking an appraisal and then the parent company sends an appraiser to do the fieldwork. These firms normally only solicit large jobs where the report often cost $10,000 or more.


Then there are specialty appraisers that only appraise equipment within their field of expertise. These appraisers normally charge a premium for their expertise and travel time.


There are "auctioneer" appraisers. These people are generally good at providing values on commodity items such as construction & farm equipment at a reasonable price but are generally not qualified to perform industrial type reports.

And then there is The Dobbins Company who work only for lenders and provide a cost effective, common sense approach to M&E appraisals.
Q: Can you provide references?
A: Absolutely! Give us a call and we will provide you with an extensive list of Lender references.
Q: How far will you travel?
A: We will go wherever you need us to go. Obviously travel expenses will apply.