APPRAISALS
WHAT TYPE OF APPRAISALS DO WE PERFORM?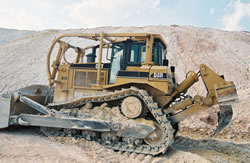 Since we work only for lenders, we provide appraisal reports based on what lenders need to know.
And what do lenders want to know?
Well, basically, lenders want to know what their collateral is worth in the event of a foreclosure or bankruptcy.
"Given a worst case scenario, what would be our gross collateral recovery?"
Now of course no lender in his/her right mind would lend money to someone knowing that a foreclosure was eminent. But, as all lenders know, some situations go bad.
It is this contingency that our appraisals address.
Market values, replacement values, or ongoing business values are of no significance to a lender given a "worst case scenario."
Our appraisals give lenders two values:
Orderly Liquidation Value (OLV) and
Auction/Quick Sale Value (AQSV)
These are defined as follows:
Orderly Liquidation Value

– These are the anticipated values for individual items if sold on an item-by-item basis. This type sale will likely take time and direct contact with potential buyers. These values are based on sale by owner. Please note: Should these items be sold, the ability, effort and knowledge of the person making the sale may have considerable impact on actual values received.

Auction or Quick-Sale Value

– These are the likely selling prices when sold at a well-advertised bona fide auction. The type, experience and following of the auctioneer, liquidator or sales agent, combined with advertising and organizational efforts will determine actual selling price.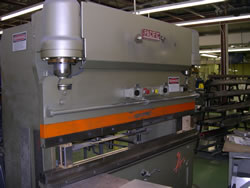 We realize we need to walk a fine line. Put too little value on the given equipment and the values may not meet lender requirements and the deal may fall through. Put too much value and a future liquidation may be disastrous. Having performed literally thousands of appraisals during our careers, lenders can be confident that we know our trade and will properly gauge all variables such as equipment & market conditions, industry health and other economic factors to accurately determine liquidation values.
Machinery & equipment appraising is not an exact science. Unlike real estate appraisals where there are disciplines that are followed to properly assess values, M&E appraisals when looked at from a liquidation standpoint, need to be formulated by appraisers who have knowledge and experience in liquidations and liquidating. A subjective assessment of the equipment from someone who knows what is involved in a liquidation is imperative to properly obtain realistic liquidation values.
Being industrial liquidators as well as appraisers, we are often called upon to liquidate items we have appraised in the past. Determining accurate values is the cornerstone of our business. Rest assured that the values we place on the machinery & equipment we are asked to appraise accurately reflects what current market conditions dictate as to actual values.
Have an appraisal question? info@dobbinscompany.com
Inventory Evaluations
Frequently Asked Questions