LIQUIDATION SERVICES
AUCTIONS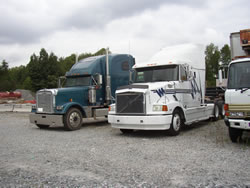 Absolute auctions are a great tool to dispose of large situations with hundreds or even thousands of individual items.
An absolute auction is the classic scene most people have seen or experienced where a auctioneer is selling an item, calling for bids and after taking all bids, drops the hammer and sells the item to the highest bidder.



Absolute auction is actually a legal term and means everything sells to the highest bidder regardless of price.



Absolute auction is the only type of auction we conduct and is the only type of auction that works with machinery & equipment (real estate is another matter).
Some lenders want to place a reserve or minimum bid on the items they place in an absolute auction. This is a bad idea and we will not involve ourselves in these types of auctions. Although we may agree to do this on one or two items where there may be other lenders involved with payoffs, it is a terrible idea to do this with an auction as a whole. Not only is it logistically impossible, it is very difficult if not impossible to attract buyers from any distance unless they know the auction is legitimate and that if they are the high bidder, they will end up buying the item(s).
Auctions are a great tool but are expensive to conduct. There are literally hundreds of details that need to be handled properly in order to insure a maximum recovery.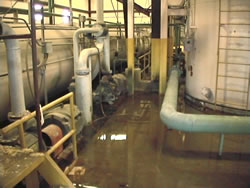 Here are the major items that need to be addressed in a typical auction:
1. Secure the assets.
Are the assets to remain on the site of the former business or do they need to be moved?

IMPORTANT!!! Only move assets as a last resort. This can't be stressed enough. Moving and storing many types of machinery & equipment can be extremely expensive and time consuming, possibly exceeding the net recovery. Do not agree to remove your collateral until you have spoken to a liquidation professional.



Assuming you have use of the current real estate where your collateral is located, you need to secure these items. Hopefully this is a friendly situation and your customer is cooperating. A cooperative owner can help secure the assets and provide support to the liquidator before, during and after the auction.



Sometimes though, the customer and their people disappear and there is no one to secure the assets. The Dobbins Company can arrange for locks to be changed, security systems to be put in our name or even a guard service to be employed if need be.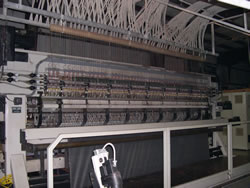 2. Set Up.
Possibly one of the costliest details of an auction but the most important. Sale items need to be cleaned and arranged in a logical order to facilitate the auctioning and removal of the sold items. An auction that is improperly set up may become a failure. If bidders can't understand how an auction is set up, what they are bidding on or if the property is such a mess that bidders are turned off, an auction can't fulfill its full potential. Many auction companies skimp on set up. We don't. It may be expensive but it normally pays off with a greater net recovery and that is the bottom line.
3. Day of Sale.
An auction is only as good as the crew conducting the sale. Depending on the size and type of auction being held, we may employ as many as a dozen auctioneers. But that's not the only personnel involved. There are ring men/women, leaders, clerks, runners, ticket writers, security guards, etc all working towards the same goal – maximizing the net recovery to the lender. The Dobbins Company is affiliated with some of the most talented people in the auction industry. Whether it is an auction that requires 5 or 50 people, we can assemble the right amount of professionals for whatever situation that may arise.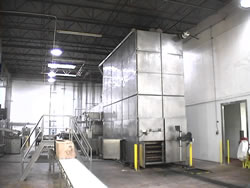 4. Check Out.
Some auction companies sell the equipment, collect the money and leave, letting the buyers fend for themselves as to getting the items they purchased. Not only is this bad for business, it could ultimately put the lender in a position of liability. Lets face it, you're the bank, your pockets are deep. In today's litigious society, give someone an opportunity and they will sue.



Through out our auction process, we strive to provide the personnel to enforce the rules as spelled out in our auction announcements and paperwork.



We do our best to ensure against theft and liability.



Although everything is sold "as is / where is", we insist that qualified personnel be involved in the moving process. This is when accidents happen. Having check out people overseeing the removal process helps guard against problems that could lead to bigger headaches later down the road.
5. Settlement.
The Dobbins Company uses a very modern computer system utilizing Auction Expert software to fully account for every item sold. When you receive the final settlement, we provide extensive documentation showing what every item sold for and accounting for every penny in agreed upon expenses. Lenders can normally expect full settlement within 10 days after sale.
Sealed Bid Sales
Frequently Asked Questions