LIQUIDATION SERVICES
COMPANY QUALIFICATIONS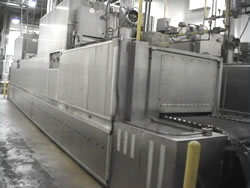 TRUST… When engaging a liquidator TRUST is the absolute one common denominator that always separates the good from the disastrous. For most lenders, a liquidation is a time of nervousness and uncertainty. Although this loan may have been placed in reserve, normally the lender is looking at a sizable loss. It is usually not a fun time.

Engaging a professional you can trust to handle the multitude of details needed to properly see a liquidation through to a successful conclusion is the single most important decision made in the liquidation process.
Why can you trust The Dobbins Company?
Since 1975, we have been working exclusively for lenders. Our track record is second to none. We have performed literally hundreds of liquidations ranging from the small ($10-$20,000 range) to the million dollar plus range. Our turn-key service takes as much pressure and responsibility off the key decision maker as possible. We can handle every aspect of a sale from the initial securing of the assets to having the real estate cleaned after the sale.
Speaking of the recovery, whatever liquidation firm you engage will be solely responsible for a significant amount of money for a certain amount of time. Are you willing to let an unknown auctioneer hold several hundred thousand dollars in their account until settlement? The Dobbins Company is bondable in any amount any lender requires. Most liquidation companies can't claim that.
TYPES OF LIQUIDATIONS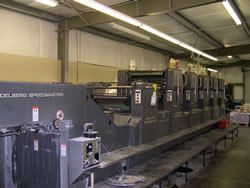 Liquidations need to be tailor fit to the circumstances of the situation and the type of items being sold. Most auctioneers, being auctioneers, have tunnel vision and can only think in one dimension – auction. Auctions work well in many cases but may not work well in others. The Dobbins Company is an auction company and we conduct many auctions a year. However, there are some times when an auction is not appropriate. In those case we liquidate using our sealed bid sale method. Lets discuss the two methods along with the pro's & con's.
Auctions
Sealed Bid Sales
Frequently Asked Questions